Politiciens et élections, Votez librement et participez à la démocratie, Votez pour le changement, Référendum en ligne
| | |
| --- | --- |
| | Pope Francis ready to turf out corruption in the Vatican |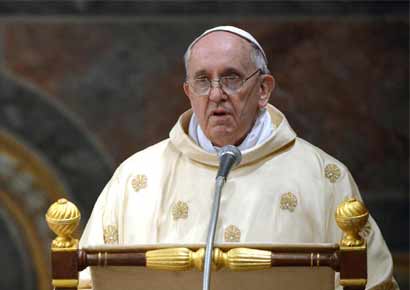 Pope Francis has put the Vatican hierarchy on notice of sweeping changes as he prepares this week to study a secret report into skulduggery and intrigue within the Roman Catholic Church's dysfunctional governing body.
The "Vatileaks" scandal of last year, in which Benedict XVI's butler was caught stealing and leaking documents to the press, revealed infighting, nepotism and alleged corruption within the Curia, the Church's governing body.
On Saturday, the Pope ruled that senior administratos in the Vatican bureaucracy will temporarily keep their posts while he studies what changes may be required.
Read more: DNA (Mar 18, 2013)
christie
-